VEK Adviesgroep celebrates 50 years of existence
VEK Adviesgroep in Honselersdijk is celebrating its 50th anniversary. The consultancy and engineering company helps entrepreneurs in greenhouse horticulture to achieve their growth and ambition by advising on design and implementation for large-scale horticultural projects. The company, starting in 1971 as a one-man business, located in a living room in Maassluis with a focus on heating, electricity and greenhouses, has grown into an international company with specialized professionals.

Founder Hans Vis was already packing his bags to join an organization in England when he was asked to take on some jobs: "That I started VEK, was pure necessity. My work for the F.A.O. (Food Agricultural Organization) ended and the question was 'What am I going to do now?' I had already said yes to the job in London when some requests came in: 'Could you do this?', 'Can you help with that?' In no time I had four people working for me and it was necessary to tackle this seriously, with VEK as a result."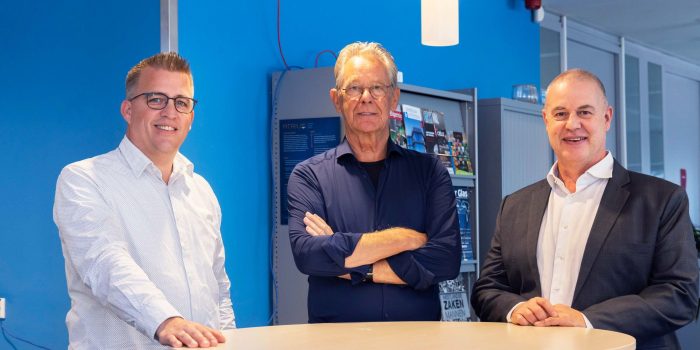 Over the past decades, the company has gone through various developments and, above all, has continued to move with the market. Current management Willem Nat and Pascal van Oers, involved with VEK from 1999 and 1998 respectively, are especially proud of where they stand today. "What we have achieved over the past half century was only possible because of the dedication and hard work of everyone within VEK Adviesgroep," says Pascal.
"The way of doing business did change over the years," Willem explains. "Whereas in the past, business was mainly done with Dutch (family) companies that wanted to expand, nowadays, mainly  international companies are interested in setting up greenhouse projects, but have hardly any knowledge of cultivation or setting up a business."
Pascal says, "I used to regularly sit at the grower's kitchen table with a large paper sheet rolled out and go to the town hall with a very thick stack of paper to submit an application. Digitalization means that the services in the Netherlands, aimed at company design, budgets, permits, subsidies, specifications and tendering can be used a lot more efficiently, and that's a nice way to work."
VEK Adviesgroep is a company with professionals who all have a heart for their profession and the horticultural sector. They love working on complex client questions and putting the puzzle together as efficiently as possible. The passion for the profession and the sector is the common motive to continue growing and innovating.
Willem: "New innovations are closely followed and we continue to invest in the development of our company and staff. Various opportunities can be found in the area of specialist projects with high investments, vertical farming and total projects from an idea to product sales."
"Large scaling will continue to develop but I also see niche players with unique product-market combinations," says Pascal. "We are closely following the developments in automation, robotics and autonomous growing and what influence that will have on the way we set up greenhouse projects. As VEK Adviesgroep, we continue to anticipate on the needs and expectations from the market. In this way, we can always respond to globally changing situations and offer the quality that the customer expects from us."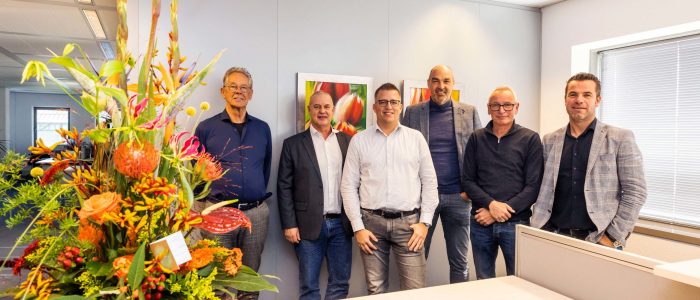 In 2020, VEK Adviesgroep joined Atrium Agri, a partnership of independent companies founded by Henk Verbakel, Koen Brabander and Edward Verbakel, where the interests of the customer come first. By sharing knowledge, procurement and R&D, they can better respond to the rapid changes in international greenhouse horticulture.
"We are very happy with VEK Adviesgroep as a partner," the founders of Atrium Agri say. "VEK has a wealth of knowledge and experience and is independent and trusted by its clients. VEK significantly contributes to the level of knowledge within Atrium Agri. As Atrium Agri, we want to be a single powerful platform and offer a total solution for sustainable food production. Those projects start with a solid design which starts with the knowledge and expertise of VEK Adviesgroep."